Love and listen
to your body
Follow your intuition and get started on YOUR OWN journey.
Yoga can be in everything you do!
My personal journey has been about balancing energies, movement patterns, and elements. Yoga helped me to return to myself and to find the Harmony.
I became an Aerial Yoga teacher in 2014. In 2017 I graduated from Yoga Teacher Training with Rocky Heron, in 2018 from Vinyasa Teacher Training, and I consciously follow the Yogamazé Teacher Training and YCBA Yoga Circle Berlin training path. I have completed many other specialized trainings such as Yoga Detour Method, Therapeutic Yoga, Somatics Movement, and many others. I love both: being a student and being a teacher.
I love my body's ability to HEAL.
I alchemize science and the sacred to offer you accessible, and gentle practices
and to help you to develop Constant SELF Love & SELF Trust.
We prepare the bodies gradually to awaken the natural flow and for new experiments with movement.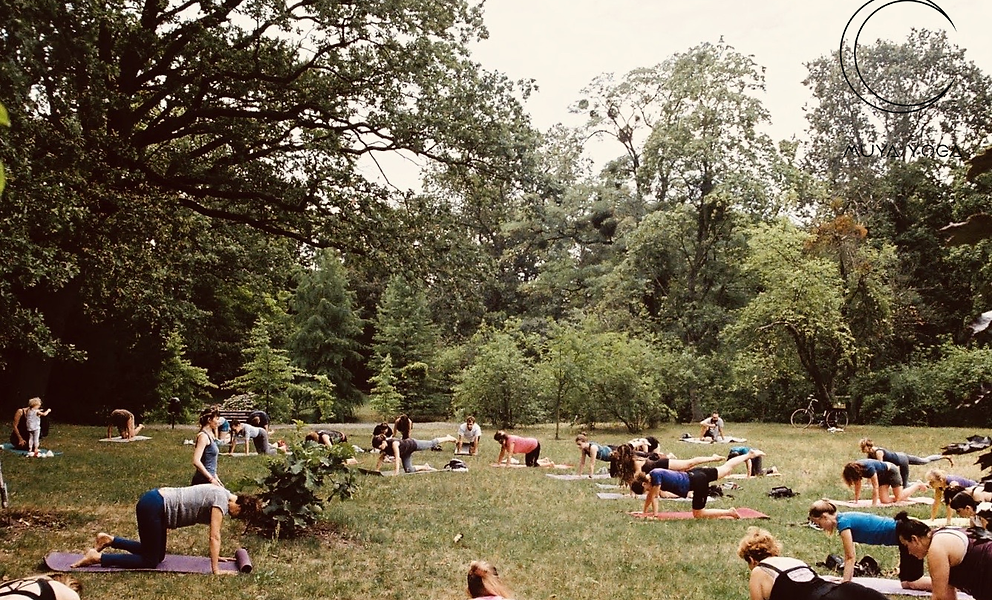 My classes provide a safe space for participants to explore their SELF on PHYSICAL, MENTAL, and SPIRITUAL levels. In a moving meditation, we build strength and endurance while at the same time, creating a sense of calm and quiet.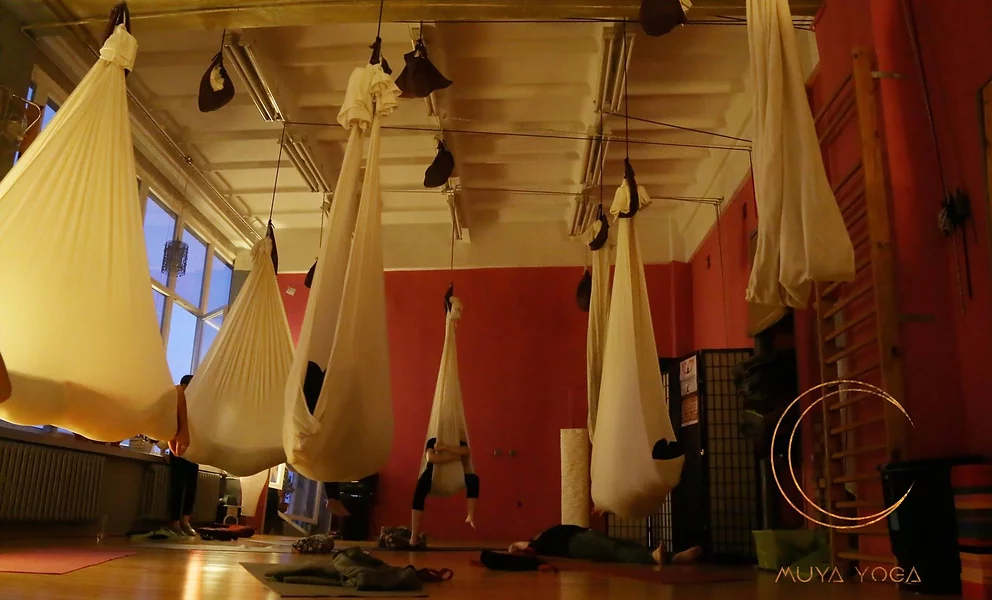 I create specialty classes or workshops to meet the needs of my students (Aerial, Yin, Therapeutic, Pre-Natal, etc.)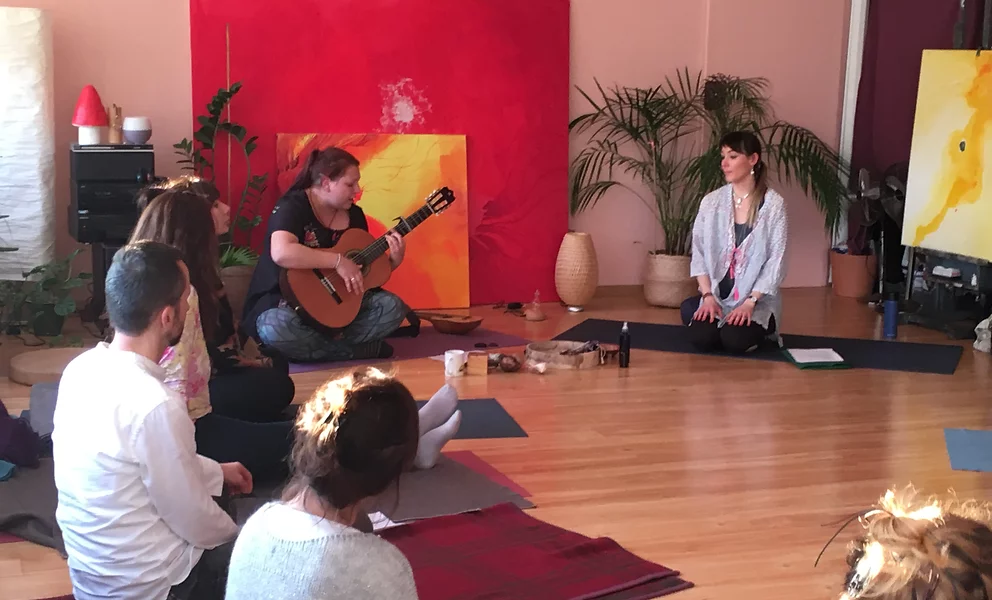 SPIRITUAL WORKSHOPS & One-on-One Sessions
I have the honor of mentoring in one-on-one sessions, recalling the deepest wisdom of your soul and your body, healing the fear of your eternal power, and cultivating your supernatural gifts.
If you want to emerge the MOST magical YOU – feel free to contact me.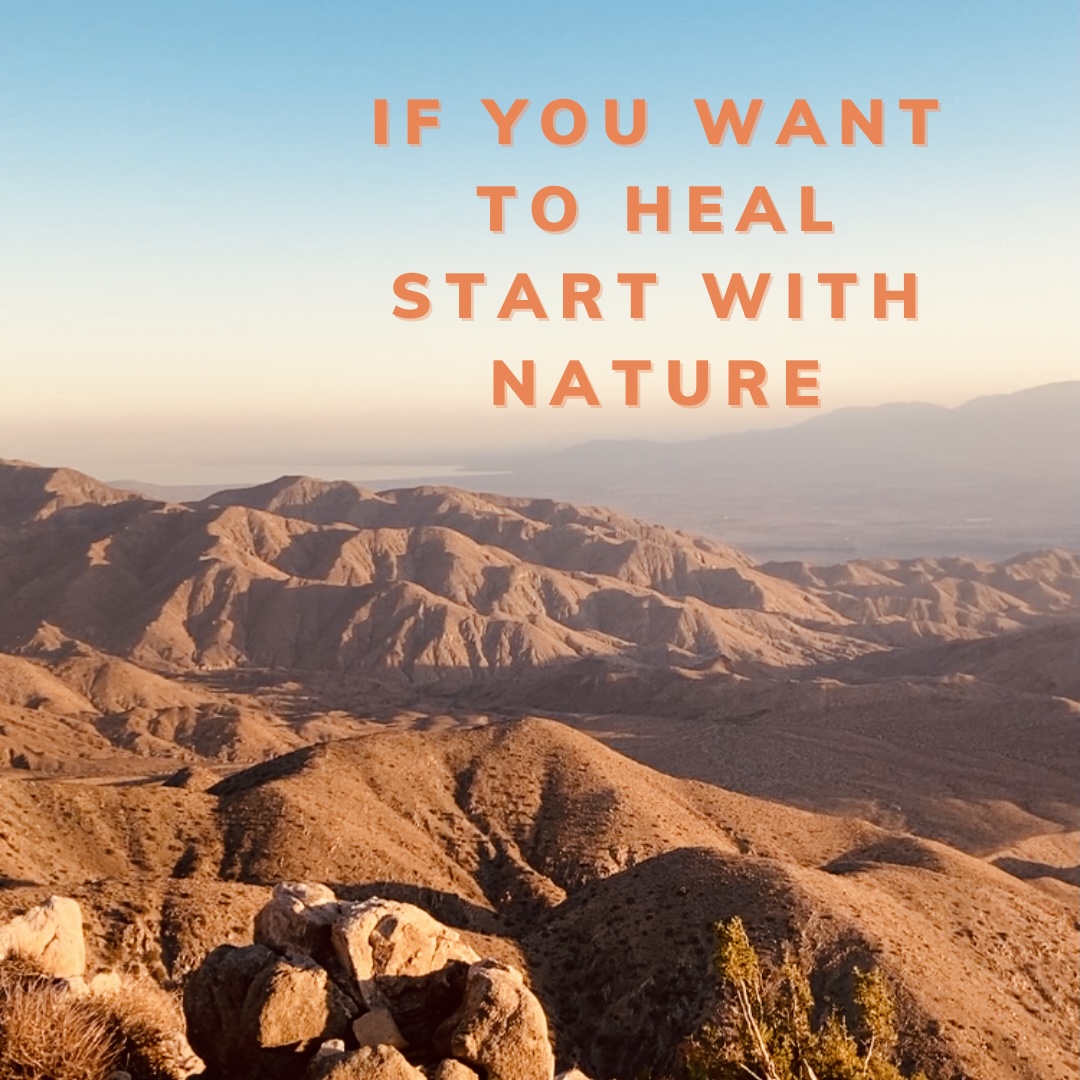 You're welcome to drop by my Instagram to check Muya Yoga news and find out about my upcoming events and new projects.